What is SaferVPN Coupon Code 2019 and Where Can I Get One?






What is SaferVPN Coupon Code 2019 and Where Can I Get One?

In this review, we are going to take a look at the features and pricing of one of the leading VPN services – SaferVPN! It does not have any coupon codes, however, it offers some advantageous sales. For example, you can get 1 year of VPN for only 5.49$ per month (49.99$ payment once a year) and it's not the end! SaferVPN does not offer any 1-month discounts, but it has something way better – the 2-year package, which is only 3.29$/month! But we are not finished with bargains yet, there is a great SaferVPN special offer that includes 3 years of incredible VPN for surprising 2.50$ per month! It feels just like Black Friday, especially considering that all SaferVPN plans include guaranteed, just like Nord VPN 30-day money back!
Deals and pricing for SaferVPN:
| Term | Provider Price | Sales Price | Price per Month | Discount |
| --- | --- | --- | --- | --- |
| 1 Month | 10.99$ | 10.99$ | 10.99$ | – |
| 1 Year | 131.88$ | 65.88$ | 5.49$ | 50% |
| 2 Years | 263.76$ | 78.96$ | 3.29$ | 70% |
| 3 Years | 395.64$ | 89.99$ | 2.50$ | 77% |
Get SaferVPN
---
---
And there also are some sort of gift cards for your friends and family – after purchasing the SaferVPN you will be offered to invite a friend, that will give both of you one month of VPN for free!
SaferVPN. Level of security
Securing your own comfort and user experience, SaferVPN provides many means of protecting your personal information, such as 256-bit encryption, for example. It creates an enormously large key, which is almost indecipherable. To protect your data from being stolen, neither government nor your internet provider can track your internet traffic with it. SaferVPN also includes Wi-Fi security system, which enables automatically as you turn off your VPN, it keeps your data safe from hackers that can steal it easily otherwise, if they are connected to the same Wi-Fi spot. Furthermore, SaferVPN has a VPN kill switch, that makes sure you are always safe, even if you forgot to turn the VPN on.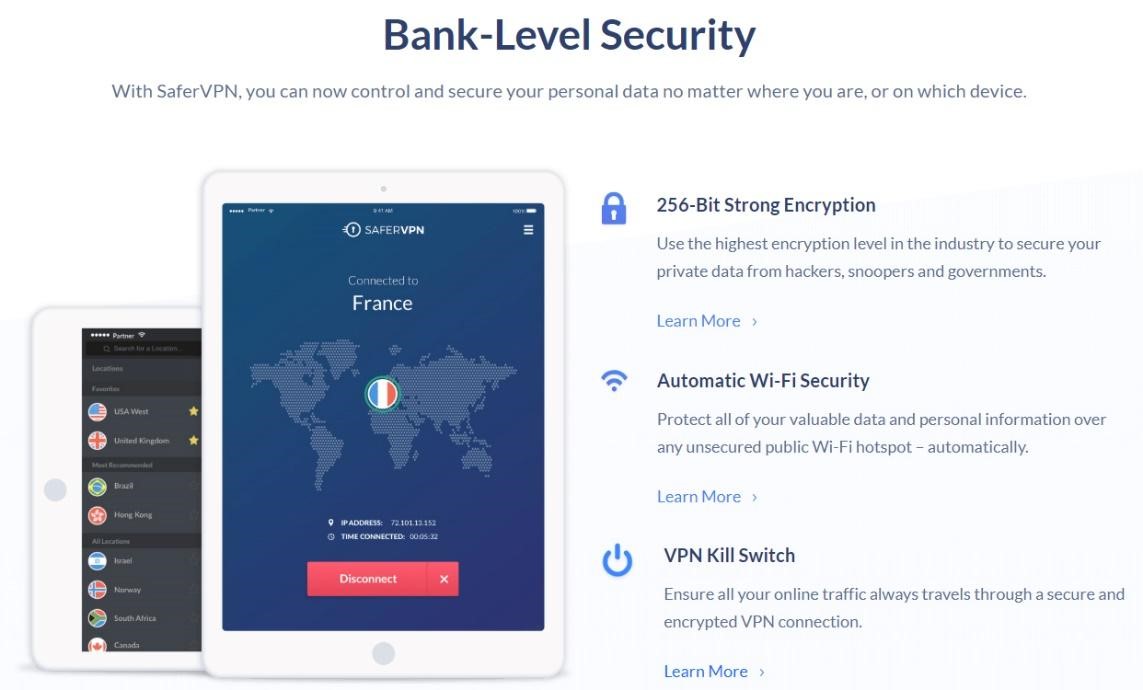 Server locations
SaferVPN has more than 700 servers in 34 different countries all over the world! You can connect to any of them and switch between to find the most suitable server for yourself! This is, indeed, a very useful feature, since there are a lot of restricted web-resources that you might need, so simply switch the country and watch your favorite Netflix, that is for whatsoever reason unavailable in your country. And, surely, it gives you an opportunity to use torrents if you wish!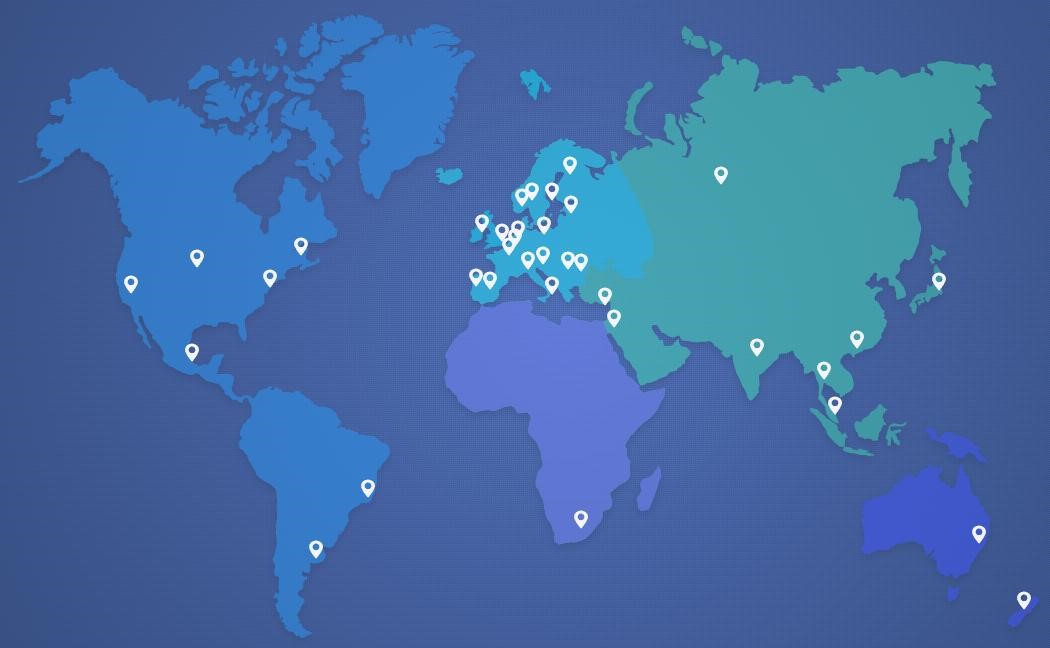 SaferVPN is everywhere!
SaferVPN apps are available on any device you can think of! Do you want an app for your smartphone or tablet? iOS and Android applications are here for you! The computer needs protection? MacOS and Windows applications are waiting. Do you think that the most convenient way to use VPN is via browser extension? There you have it – extensions for Chrome and Firefox! They even have SaferVPN for routers! It's incredibly convenient and safe, to have all of your multiple devices protected!

Visit SaferVPN
So, is SaferVPN really worth it?
Summing up everything we know about SaferVPN, it is obvious that this VPN service is one of the best on market, especially considering its exceptional speed and reliability. You will always be protected with SaferVPN on all of your devices for such a low price! You can pay 89.99$ and be absolutely sure that for 3 upcoming years you and your data will be completely safe!